With new and exciting green technology becoming available daily, sustainability at home is no longer just about using less plastic, eating plants, composting, and recycling. Take a look at these 5 innovative technologies set to make a significant impact on your sustainability at home.
Bladeless Ceiling Fans
Bladeless ceiling fan pioneers, Vortec, recently released their air-purifying range, the BV-80. Mimicking the motion of a natural tornado, these fans promise better circulation, better energy efficiency (up to 50% less energy than regular ceiling fans), and better safety. And now this range comes with UV disinfection technology. It works by circulating the air around the UV system killing germs, bacteria, and airborne viruses. Cooling your air and disinfecting it at the same time.
Solar Windows
Although still in the development phase, a laboratory in the US is working on windows that can change colour to regulate the temperature inside a home as well as providing a source of electricity by harvesting energy from the light. Developed at the US Department of Energy's National Renewable Energy Laboratory (NREL), this thermochromic photovoltaic technology changes the colour of the glass according to the temperature, cooling the room down in the process. Researchers hope to have a prototype by the end of the year.
Home Water Monitors
Water scarcity is a global concern. This water monitor from Flume is easy to install and not only does it work to detect leaks, but it also helps you monitor and manage your water usage, inside and outside your home. The patented technology reads the magnetic field from your water metre and uses machine learning and algorithms to detect leaks. Saving you money and water.
Smart Fridges
What's cool about a smart fridge? Smart fridges are connected to your smartphone via the internet. So depending on the make and model you have, you can use your phone to check what's inside your fridge, to send and receive notes that appear on the fridge door, and be notified when the fridge door's not closed properly. Not only are smart fridges more energy-efficient, but they can also play music and help with the grocery list, too!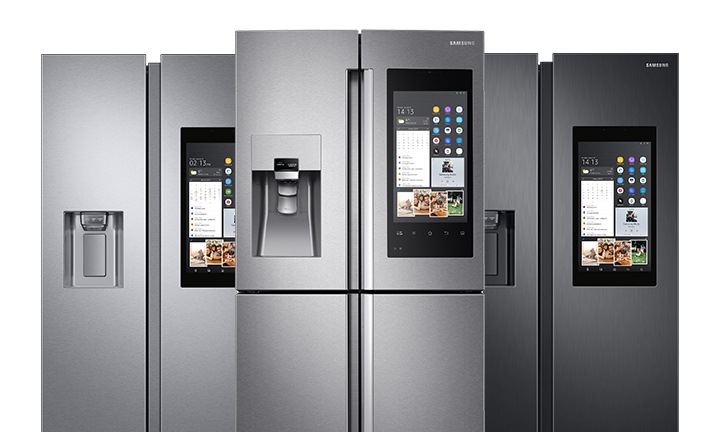 Conserve Sockets
These sockets work by cutting off power to connected devices when they're not in use. Set off by a timer selected by you these save you energy without you having to unplug your devices.
THRIVE is a not-for-profit research, education, and advocacy group. Passionate about helping to achieve sustainability, innovation is key to plotting the path ahead. Sign up for our monthly newsletter or follow us on Instagram or Facebook and join us on our journey to THRIVEability.